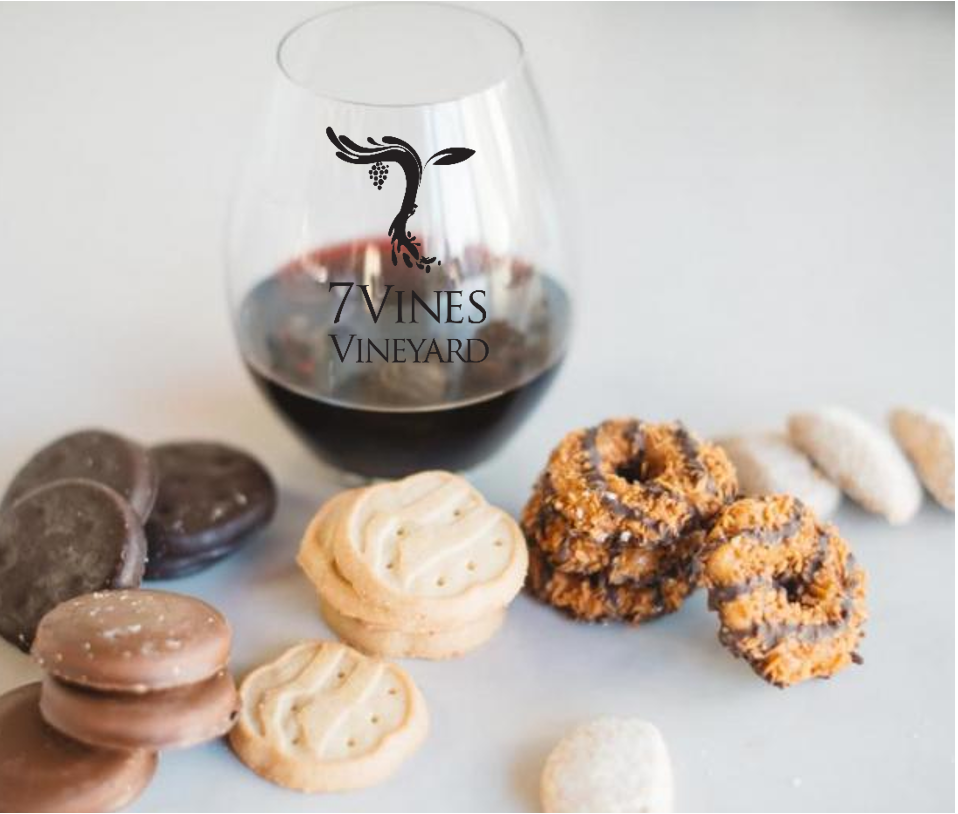 Girl Scout Cookies & Wine!
It's here! Girl Scout season is here!
Samoas, tagalongs, thin mints oh my!
Join us in celebrating Girl Scout Cookie Season as we indulge ourselves by pairing these delicious treats with amazing wines from 7 Vines!
This one-of-a-kind class will be taught by one of our wine experts and the cookies will be provided to us by one of our very own wine educators' daughters!
And to answer your question… YES, you will be able to buy boxes of cookies after the class.
Along with some bottles of wine of course ;)