---

Winery History
Proprietors, Ron and Arlie Peltier were high school sweethearts on the east side of St. Paul. They both attended the University of Minnesota, married young and raised two children in Dellwood. Real estate was always a passion of theirs and the ability to see great opportunity in the most unlikely places was a gift. That vision helped fuel many of their great accomplishments and was also the catalyst that led to the establishment of 7 Vines Vineyard and Winery.
It was the late 1980's when Ron and Arlie first approached Peter and Gertrude Ffolliott to buy the property Gertrude's grandfather had given her mother, Rachel Boeckmann. Her grandfather was railroad baron James J. Hill, who owned massive tracts of undeveloped land throughout MN in the early 1900's. At the time, the Ffolliotts weren't ready to sell but that didn't keep Ron and Arlie from keeping a keen eye on the land they loved.
When Peter and Gertrude Ffolliott passed away the estate went into a trust. It was the fall of 2010 when the opportunity came for Ron and Arlie to purchase the beautiful piece of history.
Ron and Arlie knew the storybook setting was the perfect canvas to write the next chapter of their lives. Their love for fine wine and the advancements made to grape growing in the Midwest gave them the inspiration to start a vineyard. From the first planted vines in 2011 to the construction of the winery building, the undertaking has been a true labor of love.
The name 7 Vines was an easy choice. The number 7 has always held special meaning. 7 was Ron's hockey jersey number. He played for Johnson high school on the east side of St. Paul and then went on to the University of Minnesota to play for Glen Sonmor and legendary coach Herb Brooks. "I was always partial to seven and always wore that number," he said. "now I have seven grandchildren to validate it." And validate it they did. The names of all seven grandchildren grace the neck of the bottles produced at 7 Vines. An eloquent tribute to that legacy and the special meaning of the number 7.
7 Vines will be one of Minnesota's largest full experience wineries and a beautiful place for community, friendship and celebration for years to come.
7 Vines is also a love story. It started as a desire to possess a beautiful piece of land and transformed into so much more. As the dream unfolded, Arlie was diagnosed with Alzheimer's. Arlie has been a part of each step of the process shaping and executing all that 7 Vines has become. She has a way of making everything she is a part of beautiful and the winery is no exception. Her mark will always give greater meaning to the realization of this dream.
---

The Winery
Nestled in the city of Dellwood, MN just 20 miles northeast of the Twin Cities, 7 Vines is a true destination. Acres of rolling vines and a state of the art winery welcome you to explore the grape to wine process and savor hand crafted wines with Midwest charm.
The interior design of the winery boasts beautiful, hand crafted woodwork with a modern, rustic flair. Windows abound the building and accordion doors allow for plenty of natural light and gorgeous views of the rolling vineyard and preserve.
A one of a kind catwalk showcases steel holding tanks used during the fermentation process. The winery also features a large wine bar, two stone fireplaces, a barrel room and full bottling facility. Hospitality and retail are on site.
---

Team
Ron and Arlie Peltier, Owners
Bryan Forbes, Minnesota Winemaker
Bryan Forbes has worked in the wine industry since 2007. His winemaking philosophy is to use high quality fruit, then optimize processes in the winery to maximize the expression of that fruit without obstructing its inherent character. Born and raised in Minnesota, Bryan developed an interest in wine and proceeded to chase grapes around the world before eventually returning home to be a part of the local wine scene. Recently, Bryan consulted with Minnesota wineries and worked as interim winemaker for the University of Minnesota. He's held various winemaking roles in Oregon (Willamette Valley), France (Alsace & Burgundy), New Zealand (Nelson, North Canterbury/Waipara, Central Otago, & Hawkes Bay), California (Sonoma & Santa Lucia Highlands) and Australia (Adelaide Hills). He earned a Graduate Diploma with Distinction in Viticulture and Oenology from Lincoln University, NZ as well as a BS in Environmental Chemistry, Hydrology and GIS from The Evergreen State College in Olympia, WA.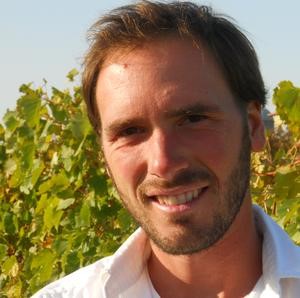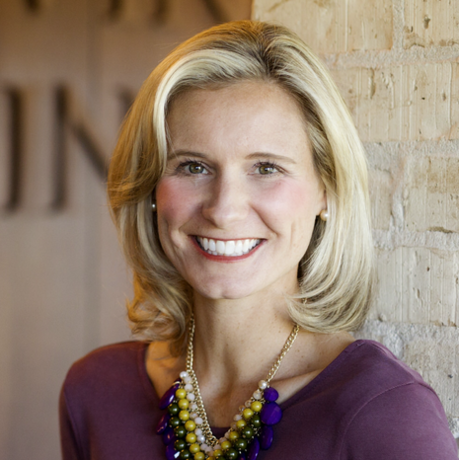 Janee Katz
Vice President of Operations
Tel: 651-478-6300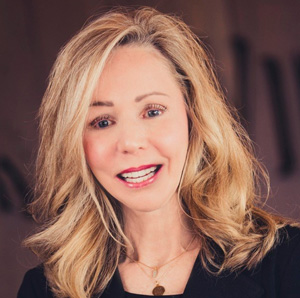 Lorah Palmer
Business Advisor and Event Specialist
Tel: 651-478-6300
---

Vineyard
The first vines were planted in 2012 and today there are over 5,500 vines growing in the vineyard on 10 acres. University of Minnesota cold hardy grape varieties Marquette, Frontenac, Frontenac Gris, Frontenac Blanc, La Crescent and Itasca. Since the key to making good wine starts in the vineyard, the vines are given meticulous care throughout the growing season and managed by exceptional experts in the field of viticulture.