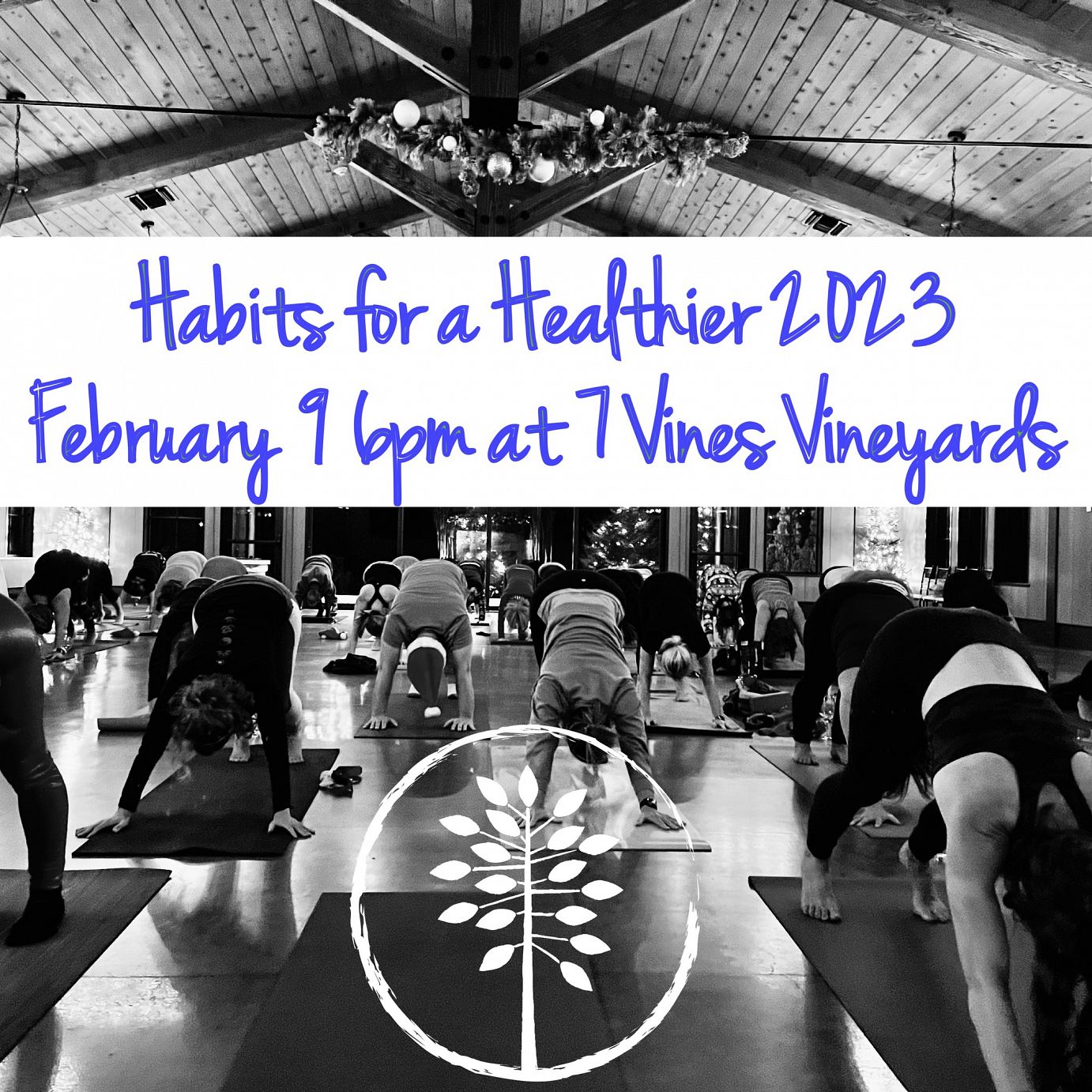 Habits for a Healthier 2023
Habits are our usual way of behaving. Something we do regularly without having to think about it because it's such an engraved routine. Join LCY and local health expects (full list coming soon) to learn valuable tools to create healthier habits for 2023. This special event takes place in the gorgeous winter wonderland setting at 7 Vines Vineyards.
5:30pm: Check in, grab a glass of wine and get settled for yoga.
6pm: All levels yoga flow and tools for daily practice.
6:30-6:45pm: Welcome and productivity habits experience.
6:45-8pm: Health expert rotations begin. Guests will visit 5-6 health stations. Each station will have a 10 minute experience.

Grab a bite and beverage and let it all sink in!
Grab a friend and join us for a night dedicated to learning healthier habits. Any lasting change, new years resolution, is going to be successful by establishing healthy habits. Many behavior experts categorize habits into three main categories: productivity, mental and physical. Our passionate and experienced health experts will provide experiences to learn tools to create healthier habits for 2023.