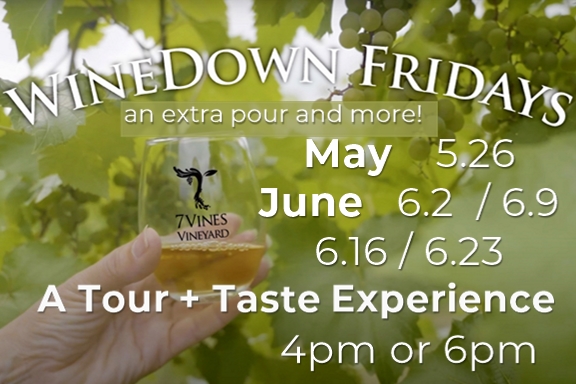 Wine Down Fridays!
Whether you have experienced our Tour & Taste around the winery or not this is the perfect start to your weekend!

Every Friday, starting Friday May 25th through June 23rd, whenever you sign up for a Friday Tour & Taste, at 4pm or 6pm, you will be receiving an extra pour, additional wine education AND 50% off flatbreads when you stay in the wine bar after!

To sign up: Click the link below and select any of the dates in the picture to be eligible for this special!