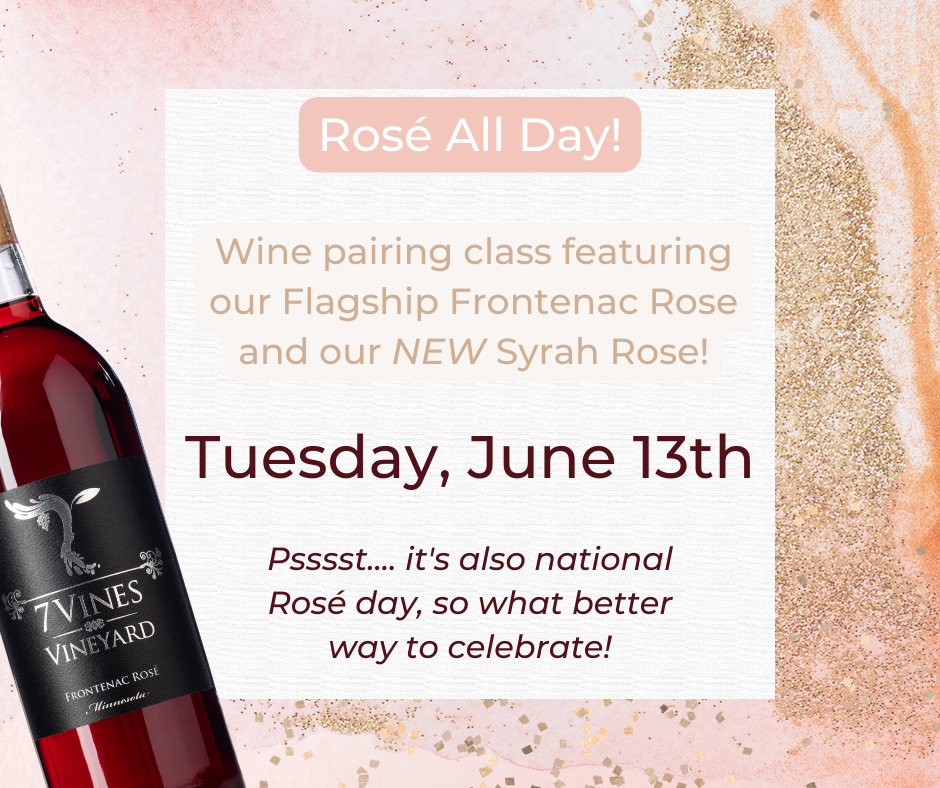 Rosé all day! - Wine Pairing Class
It's National Rosé Day!!
Not only do we want to do a celebratory class to feature our flagship Frontenac Rosé, but we also want to introduce our brand-new Syrah Rosé! (Coming out in June!)
Join this fun filled wine pairing class including our two rosés amongst a few others! Each wine will have a small cheese pairing and you will be able to sit back, enjoy, and learn about the process of how Rosé is made and why there are so many differences in colors between them!